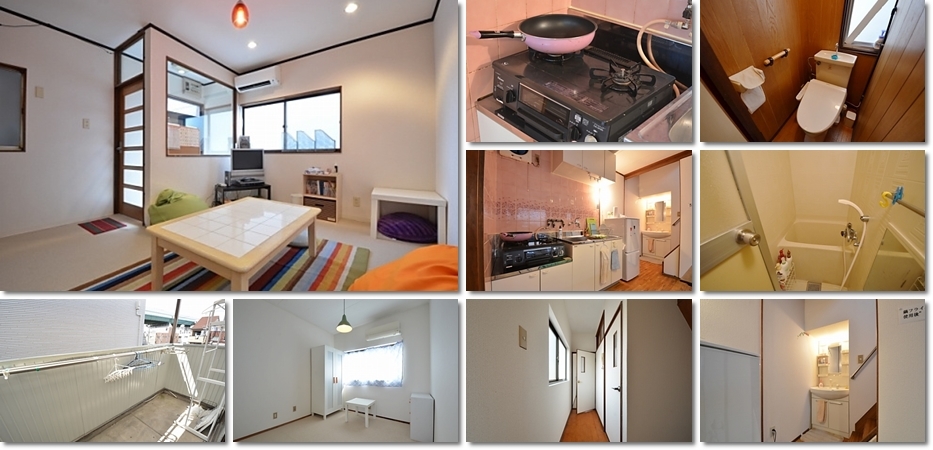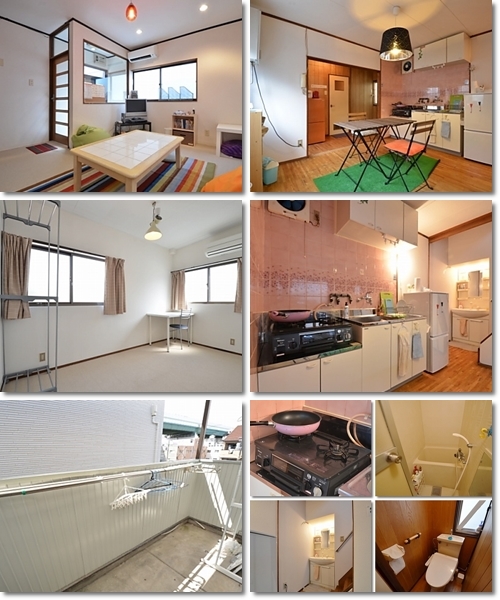 "Ange" is located at at Asahi ward of Osaka city and
it takes about 12 mins by walk from Senbayashi-Omiya station (subway Tanimachi line).
There are Asahi Ward community center, library, post office and supermarket.
they can go to Umeda for 20 mins by bicycle.
"Ange" is at residencial area and quiet shared house.
It has 6 individual rooms and homey atmosphere.
"Ange" and "Shojuen" is close so sometimes home party and BBQ party are held together.
Living environment is good but the price is reasonable.
Detail about ANGE
Location
Osaka-shi, Osaka Asahi-ku, Nakamiya 4
Available
Male OK, Female OK, Foreiners OK.

<For Japanese>
Need ID document or ID card, and emergency contact.
<For foreigners:>


Need passport (or Certificate of Alien Registration Card) and emergency contact in Japan.

<age limit>
Only for those aged 19 to 39.
Access
<Senbayashioomiya Station>




Subway Tanimachi Line (13mins on foot),

<Higashiumeda Station>




Subway Tanimachi Line (11mins from Senbayashioomiya by train),

<Umeda Station> 20mins by bicycle.
Around ANGE
Lawson:(3mins on foot)




Family Mart (3mins on foot)

<Supermarket>




Food Center Apro Nakugamiya branch (5mins on foot)
Facility information
Lounge
Living room (1F)
TV available.
Dining room available (2F)
Shower
room
1 bathrooms(unisex)
Bathroom
(WC)
2 (one for only women)
Washing
machine
1 washing machines (for free)
Internet
Free wifi
Parking Lot
bicycle parking (free of charge up to 5)
No car parking
Remarks
Management
Frequency
The owner visits the house once a week.
Cleaning
The common space is cleaned once a week
(Residents' duty)
House rule
No smoking is allowed inside the house.

Friends are permitted to stay, but they must inform other residents in advance.

Residents need to clean the facilities after using them.
Event
Monthly dinner party.
<Facility photos>
Room information
<1F~3F>
Room
Room size
(sqf)
Rent
(Maintenance fee)
Window
facing
vacancy
101
139
29,000
(10,000)
north,
west
Available
102
104
29,000
(10,000)
north,
east
×
201
121
31,000
(10,000)
north,
south
×
301
104
29,000
(10,000)
east,
south
×
302
87
26,000
(10,000)
south
Available
303
104
29,000
(10,000)
south,
west
Available
<Other information of room>
<Floor>


wooden

<deposit>
10,000 yen ( we'll pay 10,000 yen back when you leave)

Individual room has a refrigilator, an air conditioner, bed.

Fire insurance is optional.

More than 3 months contract is needed.

2 people not available.
<Room photos>
For those who considering to stay at our house
Interview with the landload is needed before contracting.
Our share-house welcome people who want to enjoy the life there and to try your new life style.
We would like to offer the chance to meet new people with various background to the resident
Please feel free to come and see our share-house!!